NONWOVEN SCREEN PRINTING MACHINE (1-3 COLORS)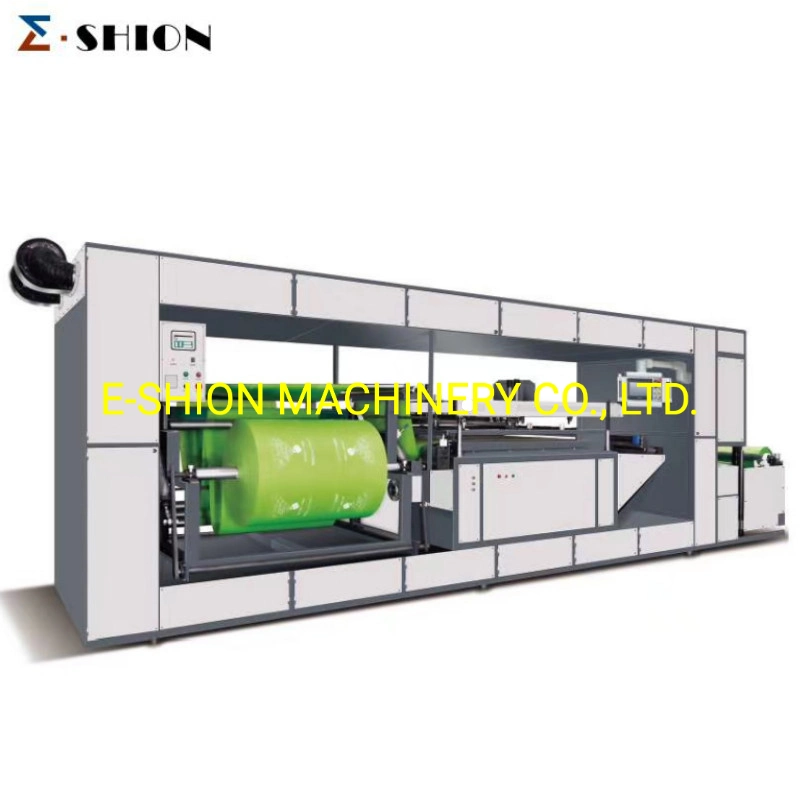 Characteristics:
Description
:
It is integrated with mechanic, electric and pneumatic system.
I
t adopts silk screen printing technology and the latest web-to-web production line, improving the production capacity and quality of product, reducing the costs of the finished products. It is widely applied to textile print the non-woven fabric, clothes, sheets, towels and bath towels with water gel, glue and hot solidifying ink.
Characteristics:
1. It
is equipped
with
textile printing conveyor belt: High speed rotation with stable operation and accurate positioning for the user to clean and replace the silk screen.
2. It
is convenient for the user to clean and replace the silk screen.
3. Adjustable
angle and printing pressure of doctor. Single color printing unit can be operated separately
4. Adjustable
size of transverse printing route.
5. The
printed products can be directly dried on the channel. It can be connected to the drier and transverse cutter in the back.
6. Human
-computer interface controlling system.
Ma
in Technical Variables
:
The main technical parameters:
MODEL

YS-1200

MAX.PRINTING SIZE

1200*1100mm

MAX.MATERIAL WIDTH

1280mm

MATERIAL GSM

35g-120g

MAX.ROLL DIAMETER

900mm

CAPACITY

SINGLE COLOR

990-1600m/h




DOUBLE COLORS

600-1300m/h

VOLTAGE, TOTAL POWER

380v,60kw

MACHINE DIMENSION

7200*2200*2500*2

MM

PRINTING PROCESS

UNWINDING+PRINTING+DRYER+PRINTING+DRYER+REWINDING

MACHINE WEIGHT

7000KG

REGISTION ERROR

WITHIN

1mm
The biggest feature of this machine: The machine has two modes, which can be used for dual color or single color mode.