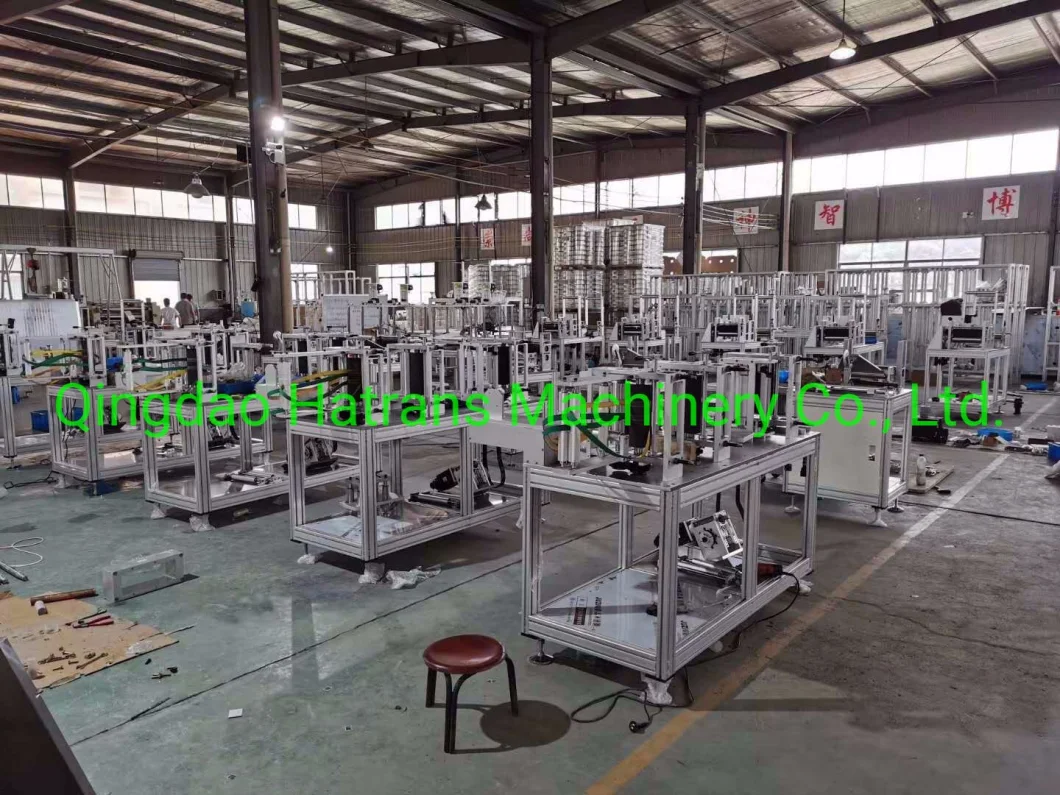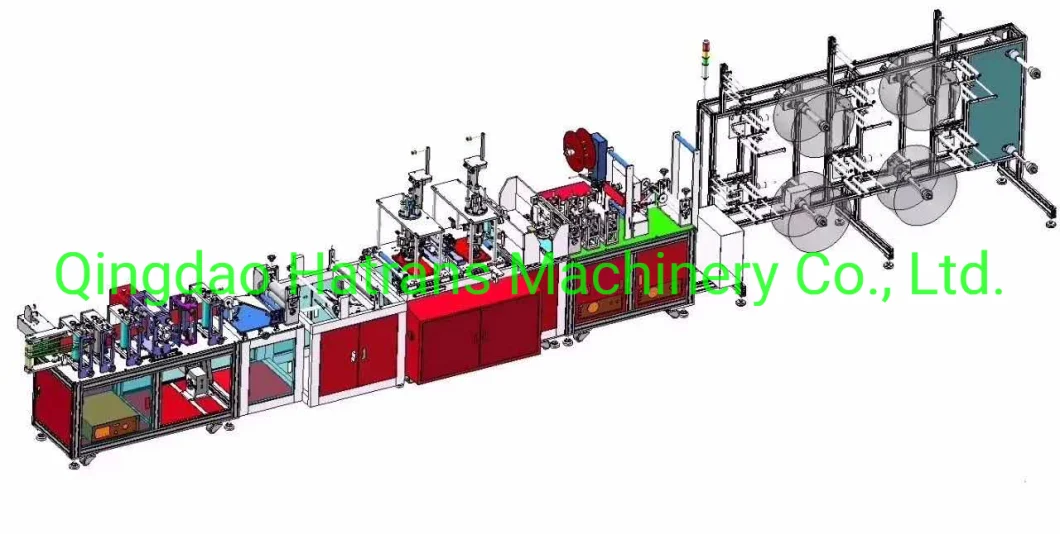 Qingdao H
atrans
Machinery Co., Ltd.
N
9
5
Mask production line
N 9 5 production line introduction
It is used for fully automatic folding mask production line (typical model is N 95 mask), the equipment is filled with the whole roll, the multi-layer non-woven fabric roll is compounded by roll welding, the nose line is unrolled and cut, and the two rolls of ear straps are automatically unrolled. After cutting to a fixed length, the body is welded, and then the body is folded in half. After ultrasonic welding and fusion, the final ultrasonic roll cutting is formed. The masks produced are comfortable to wear, without feeling of oppression, and the masks have good filtering effect, fit the human face, and can be used in medical, electronics, mining, construction and other industries. This machine uses PLC, touch screen control, the main conveyor belt adopts one-way motor transmission, precise transmission, stable control and adjustable speed.
technical parameter
Equipment size
L
10500
*
W
1500
*
H
2200
MM
Equipment weight
≤ 5000 KG, ground load:
≤ 500 KG/ M²
Power supply
Equipment 380 VAC ± 5 %, 50 Hz, amount Fixed power 15
Compressed air
0. 6-0. 8 Mpa, use flow
200 L/ Min
Use environment
Temperature 10-35 ºC, humidity 5-35% HR, no flammable, corrosive gas, no powder
Dust (cleanliness not less than 100,000)